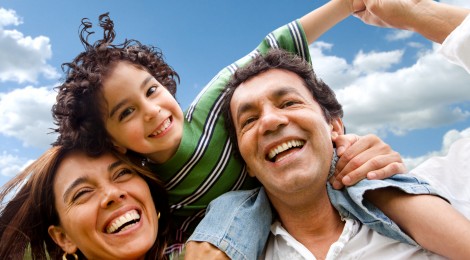 Many parents of children with disabilities are well acquainted with Emily Perl Kingsley's "Welcome to Holland".  Likening raising a child with a disability to an unexpected trip to Holland, Perl Kingsley poetically celebrates parenting children with special needs. However, faced with complex caregiving demands and limited supports, Holland's iconic windmills and tulips may appear out of reach for many families of children with Autism Spectrum Disorders (ASD).
Rebuttals to Perl Kingsley's Holland by parents of children with ASD range from portrayals of life in the frigid and isolated Canadian tundra to being kidnapped and dropped into the middle of a war zone. Laura Krueger Crawford also eschews a romanticized Dutch vacation, describing her experiences with a son with ASD through the creation of a novel nation, defined by its unique, although often challenging, customs:
It's not a war zone, but it's still not Holland. Let's call it Schmolland. In Schmolland, it is perfectly customary to lick walls, rub cold pieces of metal across your mouth and line up all your toys end to end… though most foreigners can get a drop of water on their pants and still carry on, this is intolerable to certain citizens in Schmolland who insist that the pants must come off no matter where they are, and regardless of whether another pair of pants are present.
Krueger Crawford describes the ways and rituals of Schmolland, the alienation her family feels from citizens of other 'nations', and the trials they face as they attempt to create their own country founded in acceptance.
Research has shown that accepting the unique 'customs and traditions of Schmolland' (i.e., the challenges associated with caring for a child with ASD and the feelings that come with them) may be helpful for parents. Accept­ance and mindfulness-based interventions, such as Acceptance and Commitment Therapy (ACT), focus on the acceptance of unpleasant or difficult feelings, distancing from difficult thoughts, identifying parents' personal values and goals and developing effective strategies to help parents move towards their goals. Drs. John Blackledge and Steven Hayes found that ACT improved mental health outcomes among 20 parents of children with ASD who attended a 2-day (14 hour) ACT workshop. See our research summary of the article here. Similarly, Dr. Nirbhay Singh and colleagues found that mindfulness training (i.e., teaching parents to be calm and focused in the present moment) lead to more satisfaction with perceived parenting ability among parents of children with ASD. Mindful parenting among moth­ers of children with ASD was also shown to decrease aggression and other problem behaviors among children with ASD and increase positive social interactions. See our research summary of the article here.
The chronic nature of behavior problems and other challenges associated with caring for children with ASD may prevent many parents from reaching picturesque Holland. However, interventions aimed at promoting parents' acceptance and positive coping strategies may help in paving the road towards Schmolland:
I will never stop investigating new treatments and therapies that might help my son. But more and more my priorities are shifting from what "could be" to "what is." I look around at this country my family has created, with all its unique customs, and it feels like home.
—
Written by Ami Tint