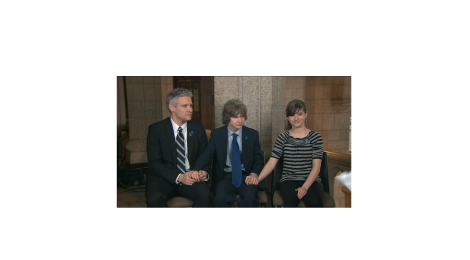 Mike Lake is a Member of Parliament, representing Edmonton-Mills Woods-Beaumont in the House of Commons. He has served on the House of Commons Standing Committee on Human Resources, Social Development and the Status of Persons with Disabilities. Mr. Lake is also an active member of the Autism Society of Edmonton Area, and often speaks about supporting his son, Jaden, who has autism. 
On a CTV Power Play, MP Mike Lake is joined by his daughter, Jenae, and son, Jaden, to discuss the joys and challenges of having a family member with autism. Mr. Lake responds to typical questions that he receives about Jaden and addresses myths about autism. Jenae describes the benefits and challenges of having a teenage sibling with autism. For parents of children recently diagnosed with autism, or for parents who are concerned that their child might have autism, Mr. Lake suggests that they contact their local autism society or organization, and notes that connecting with other parents is critical for navigating through the process.
Click here to view the video. (You are required to have a cable subscriber that is a part of CTV News GO to view this video.)
You can also see Mr. Mike Lake, Jenae, and Jaden sharing their experiences in this interview on the Agenda, without needing to be a subscriber.