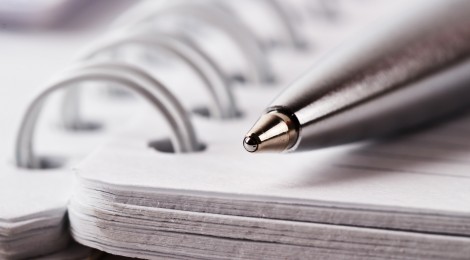 Research in the field of ASD is very important and almost equally important are the people who drive the research. In continuation with our ongoing series, Dr. Jonathan Weiss, Chair in Autism Spectrum Disorders Treatment and Care Research, interviewed Dr. Grace Iarocci, a Canadian researcher from Simon Fraser University, located in British Columbia, Canada.
About Dr. Grace Iarocci
Dr. Iarocci is an Associate Professor of Psychology at Simon Fraser University, and the Director of the Autism and Developmental Disorders Lab. She is also a Michael Smith Foundation for Health Research Scholar and a faculty mentor of the Autism Research Training Program (ART). The ART program is designed to recruit and train outstanding researchers of autism in disciplines such as psychology, genetics, imaging, epidemiology, and neurology.
Question: What kind of research do you do?
Response: At the Autism and Developmental Disorders Lab at Simon Fraser University, we study how children attend to and respond to social information. We also look at how to measure variability in the development of social competence. Additionally, we are interested in uncovering the factors that underlie quality of life for individual and families.
Question: What have you been learning through your research?
Response: We have learned that there are meaningful differences in social competence within the population of persons with ASD. We can develop more targeted efforts in research and clinical goals by beginning to identify and study subgroups of individuals with ASD. The goal would be to create tailored and more effective interventions based on the type of social profile of an individual.
Often the family is the key support network for the child with ASD well into adulthood and, as such, we cannot simply consider child well-being without a focus on the family as a whole. Our research thus far has focused on family quality of life in families living in BC. We have learned that poor adaptive functioning, particularly daily living skills in high functioning youth with ASD, can predict lower family quality of life for the families caring for these youth.
Question: How does your research inform how we treat and care for people with ASD?
Response: Daily living skills are not as frequently targeted within interventions for those without intellectual impairment. Targeting these kinds of personal, domestic, and community skills will likely have meaningful and beneficial effects on family functioning, even for those families whose children with ASD are considered 'higher functioning.'
Question: What are some of your next steps in research?
Response: Future work will involve further development of the Multidimensional Social Competence Scale to assess social profiles in youth with ASD. With this, it may be possible to design more interventions for those with ASD.
Future research on family quality of life will consider the role of other characteristics, such as symptom severity, additional mental health conditions and social competence. As well, we will examine more closely the factors that promote family resilience.
Question: Do you have any final messages for parents and people with ASD?
Response: The Autism and Developmental Disorders Lab is committed to maximizing the quality of life and social development for children with and without developmental disabilities. We believe in the full inclusion of all children in society. However, research is needed to achieve this ideal of inclusion.
Question: Can you highlight a recent study in the field?
Yager, J., & Iarocci2013). The development of the Multidimensional Social Competence Scale: A standardized measure of social competence in autism spectrum disorders. Autism Research, 6(6), 631-641.
Gardiner, E., & Iarocci, G. (2012). Unhappy (and happy) in their own way: A developmental psychopathology perspective on quality of life for families living with developmental disability with and without autism. Research in Developmental Disabilities, 33(6), 2177–2192.