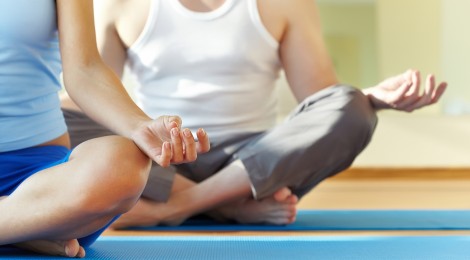 Are you feeling stressed out and looking for support? We will again be providing group therapy free of charge to adolescents and young adults with ASD and their parents at Geneva Centre
Purpose
To evaluate an intervention that helps both teens and parents reduce their stress and increase control over their negative feelings. We also aim to improve the quality of relationships between teens and their parents.
Description of Treatment
The intervention helps families use mindfulness meditation and cognitive therapy techniques to relate to each in a new way.
Research has shown that mindfulness helps improve attention and focus, as well as reduce stress and improve quality of life.
We are conducting research to evaluate the effectiveness of the intervention, and all participants will need to participate in the research in order to participate in the group therapy.
Who Can Participate?
Males and females, 13-22 years of age with a previous diagnosis of ASD, and one or both of their parents.
Individuals with ASD must have at least average intellectual functioning and verbal skills.
Must be able to participate in a group with others with ASD and their parents.
What Do You Have To Do?
Screening & Mindfulness Orientation: July 2016
Adolescents and their parents will attend a two-hour Screening and Mindfulness Orientation on July 13 OR July 20, depending on your availability and that of the staff.
You will meet with a researcher and one of the clinicians leading the project, who will explain more about the therapy, give you a chance to complete the research questionnaires, and make sure the kind of group we are running is a good fit for everyone.
Weekly Sessions: January to March 2017
Be available to participate in 9 weekly sessions (1.5 hours each) on Wednesdays. The actual dates that you would need to be available would be: January 18, 25; February 1, 8, 15, 22; March 1, 8, 15. There will also be a booster session in May 2017.
The adolescent and parents will run separately but at the same time.
Each session involves mindfulness exercises and discussions.
Research Measures
To help us learn more about the effectiveness of the program, we will ask you to fill out questionnaires and other research measures at 5 time points (August 24, 2016; November 2, 2016; January 11, 2017; March 22, 2017; May 24, 2017) for 1 hour.
As well, you will be asked to complete a 2-minute online questionnaire weekly from the beginning of August until the end of May.
Benefits of the Study
Participating families may get personal benefit in the form of more positive family interactions, less conflict, reduction in problem behaviours, and reduction in stress. Adolescents receive a $20 gift certificate to Indigo/Chapters as a thank you for the time they spend completing questionnaires in connection with this study at the end of the project.
For more information about this study, please contact Dr. Sandra Salem at sfsalem@yorku.ca.