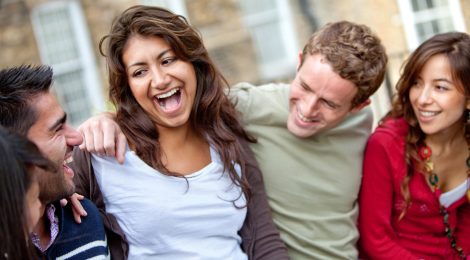 Dr. Jonathan Weiss, Chair in Autism Spectrum Disorders Treatment and Care Research, gave a workshop presentation to the Autism Community Training  on October 23, 2015 in Vancouver, Canada. Dr. Weiss looked at how to promote positive outcomes in youth with ASD, and those with Intellectual Disability, by focusing on happiness, satisfaction and resilience. The training workshop was aimed at educators, families and therapists, and it focused on the interventions that target social-communication difficulties and promote social interaction and community inclusion and how that will impact youth with ASD as they prepare to enter adulthood.
The 20-part video series includes an interesting panel presentation with Dr. Anthony Baily, UBC; Patrick Dwyer, student and self-advocate; Dr. Stephanie Jull, Canucks Autism Network; Dr. Rashmeen Nirmal, Sunny Hill Health Centre and Dr. David Worling, Westcoast Child Development Group.
To view the video series of Dr. Weiss' workshop presentation, click here.
Thanks to the Autism Community Training for coordinating the event and for providing a link to the workshop for others to view for free!