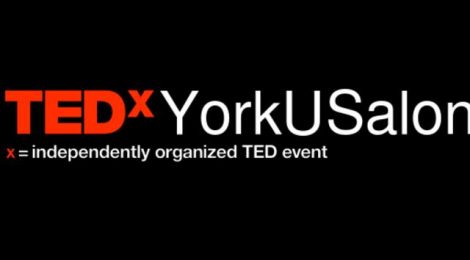 This sold-out Salon focused on innovations for people with ASD within their community by 4 Canadian TEDx speakers and showcased research from local universities in a series of 3-minute lightning talks by 13 academics from the Greater Toronto and Hamilton Area.
The 148 guests in attendance self-identified in the following groups during registration: 35 were family members of someone with ASD, 83 were professionals in the field (researchers, clinicians, policymakers), 16 were university students, and 14 identified as being on the autism spectrum.
This time around, we added more camera angles, better audio recording, a graphic notetaker who attentively sketched the talks on a mural at the side of the stage as the talks were going on. We also added more interaction time and added a social media stream, poster displays from the researchers, and invited artists with autism to display their work.
The audience had opportunity to interact with the artists, researchers and speakers before and after their talks, engaging around innovation ideas that were shared throughout the day.
For now, here is a snapshot of the day to give you a glimpse of what is to come!
Let's continue the conversation by sharing this link: https://youtu.be/67sZp3iGB94
---
This event was sponsored by: the Chair in Autism Spectrum Disorders Treatment and Care Research, York University,  Ontario Brain Institute, Sinneave Family Foundation, Autism Speaks Canada, Autism Ontario, Geneva Centre, Kids Brain Health Network (formerly NeuroDevNet), Kerry's Place and Spectrum Productions.