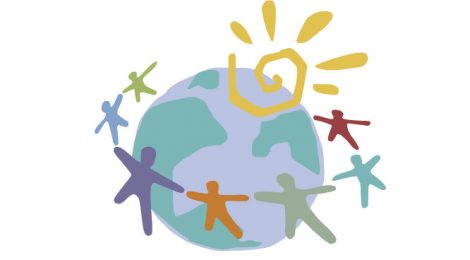 By: Dr. Jonathan Weiss
At the beginning of April, I posted part 1 of a three part series on the Good, the Bad, and the… Future. Many people were curious to see my second post – on my observations on the "Bad" over the last five years in the autism community, from my view holding a federal chair.
You may have a different list. Or disagree with the list of what I'm putting under the "Bad". I'm also aware that some things I see as a problem now may drive later solutions. That's my hope. And although I categorize these things as the bad, it is important to recognize that these topics are rarely all good or all bad. I'm going to try and focus on the context of mental health treatment and care, since I've spent most of my time focused on this issue, though some points will cross into other areas, especially since mental health and more broadly wellness, is holistic. But here goes, in no particular order:
1. Harmful or ineffective interventions touted as 'treatments'
3. Waitlists and a lack of service
4. A lack of inclusion and equity within the community
5. A siloed understanding of autism
6. The duplication and lack of collaborative pursuits
You may see a common thread across many of these points – ultimately each one detracts from a broader vision of an outcome:  I would like autistic people and their families to live well – to receive evidence-based effective supports when needed, which are individualized to the person and their contexts, and are provided within a broader society that appreciates differences and creates opportunities for people to thrive. I would like this for everyone.
1. Harmful or ineffective interventions touted as 'treatments'. One major impediment to this outcome is the lack of evidence-based interventions. This lack of evidence is often a result of insufficient high-quality research. Many people have written about snake oil being touted as a cure or treatment. It's understandable that we would look anywhere we can for helpful interventions, given the lack of precision and clarity in explaining what effectiveness is, of high quality research on interventions to address emotional or behavioural problems, and of available intervention options in our communities that are provided in ways that fit with a person's needs, goals, and broader contexts. In time for the 2018 World Autism Awareness Day, a commission comprised of UK parliamentarians, autistic people, parents, advocacy organizations, academics and health professionals recently published a brief report, "A Spectrum of Harmful Interventions for Autism", which highlights many of the ineffective or harmful approaches, warning signs, as well as guiding principles for decision making around choosing an intervention. Further red flags have been provided by the UK National Autistic Society. I also came across clear descriptions on the state of the evidence from this Australian website. While I haven't seen the same kind of consensus from browsing Canadian advocacy sites, I did find useful tips about questions to ask, and an approach to making decisions about potential treatments from Autism Ontario. Some people will claim that their intervention cannot be tested – to me this is a huge warning sign. If you can deliver it, you can test it. We need more high-quality studies of interventions, especially randomized trials, to inform decisions and test intervention claims. I'm not saying that only interventions with randomized controlled trials should be considered as evidence. What I am saying is that an intervention should be supported by quality evidence that has some objectivity and peer review, some replication from independent research groups, and shows progress towards highly controlled experimental designs that reduce the likelihood of bias. As others have noted, we need to make sure that effectiveness is documented in the 'real world' (e.g., in communities rather than laboratories) and with outcomes that matter most to people receiving care. We need to move beyond anecdotes and testimonials. That is just not evidence.
2. Don't believe all the hype. This evidence is especially important when it comes to new approaches that generate excitement, and potentially, hype. Innovation is absolutely critical. We innovate, then we test whether it works. There has always been excitement about novel "solutions" to help autistic people. But what if we develop new things and don't test? If we do not expect a high level of evidence, the excitement could slip into hype. In the past, there had been major excitement about facilitated communication and secretin, which now we see as hype, thanks to scientific inquiry. In our current climate, there is tremendous interesting in new technologies, such as apps, glasses, or wearable sensors. These could all be powerful tools for a better future for people on the spectrum, if we provide sufficient effort into studying their effects. Let's take apps as an example: With the ubiquitous presence of smart phones, many of us use apps daily… I've even used an app for mindfulness. Apps hold the promise of being highly scalable and accessible. Autism Speaks' website reveals 9 pages of community-submitted autism-related apps, with few having any real scientific evidence[1]. Thankfully, there are researchers who are studying whether novel technologies are effective. But in our rush for the latest headline, we can have a tendency to skip forward to claiming success, then double back to try and prove it. Does the app actually improve transitions or health experiences? Does it help regulate emotions? Does it enable greater social inclusion? Remember that mindfulness app I said I use – Researchers have actually found that there is no added benefit specifically as a result of the mindfulness activities. We have long known about the power in the placebo – where there are positive effects because of our belief in the intervention or because of nonspecific factors – and this has been shown with research involving people with and without autism. Knowing the details helps us make informed decisions and manage expectations about what we want to try, and how we want to invest our resources. So, before we go out and buy the latest thing, we should ask, where's the evidence?[2].
3. Waitlists and a lack of service. The need for good data is critical for good decision making, especially about how we allocate resources and address needs. Federal and provincial governments have announced increases in funding for mental health care, and while our broader mental health system's capacity should grow, will it also do so for people on the spectrum? Or will autistic children and adults continue to be marginalized, stuck on long waitlists as a result of a multiple barriers, not receiving the supports they need? We have shown that Canadians with autism are far more likely to have mental health challenges and end up in the emergency department and hospital for psychiatric reasons, compared to peers without autism. This is not the way we want care to be provided. In the UK, mental health intervention research is the #1 priority, as noted by community consultations.  In Canada, the Canadian ASD Alliance recognized mental health care priorities, and though not specific to autism, both Kids Brain Health Network and the Ontario Brain Institute (in collaboration with the POND Network) have also documented mental health as major priorities. This is something I've been talking about with stakeholders since the start of the Chair. There is convergence that this is a priority for the Canadian autism community. As I've said elsewhere, we need to do better. As André Picard noted – the problem goes being waiting – it is about the challenge to "provide the right care at the right place at the right time at an affordable price (to individuals and society)." Evidence is needed to meet this challenge.
4. A lack of inclusion and equity within the community. There are inequities and disparities in how mental health care is provided within the autistic community. There are tremendous disparities related to specialized supports in general, including barriers to specialized mental health care related to geography, cost, language, culture, age, or level of disability. This may be related to how we involve the autistic voice in our research and our planning: We may not be hearing everyone equally well. There is a lack of representation in research and in our national conversation on autism. We seem to involve people when there is a convenient way of doing so. For example, I've been to many stakeholder meetings, and have held some myself, and rarely have I seen a nonverbal person with autism participate. In reflecting on my past actions, I could have used more resources to involve a broader representation in my activities – people who lived in more remote areas, who did not speak English, or who had a high degree of disability. I should have done more to create ways for people who were marginalized within the spectrum to be meaningfully involved. This is just scratching the surface on the disparities that exist within the autism community. Perhaps the way forward is to ensure that we collaborate more and make a concerted effort to collectively include more people in our work. If our research is representative and understands the diversity within autism, then our conclusions will be more equitable and able to reflect the reality of what people need.
5. A siloed understanding of autism. In our efforts, we can often get stuck thinking about autism with a very focussed, and limited, perspective. For example, autism is often seen in Canada as being a health issue. Certainly, our diagnostic criteria come from the American Psychiatric Association or the World Health Organization, and most public federal research funding for autism in our country comes from the Canadian Institutes of Health Research. In reality, we know that discourse on autism incorporates multiple perspectives: Health, education, community living, social justice, to name a few. To address mental health in autism, we need to radically improve the experiences people have in their communities. We need to address the vast inequalities people with autism experience in this country – failing to receive services, accommodations, and opportunities for success in ways that align with their strengths and needs. We need to do a better job of prioritizing research that incorporates health, community, economic, and rights-based activities. We need to understand autism from a holistic, interdisciplinary perspective. What are the evidenced-based ways of ensuring that each child with autism is effectively supported in their school? How can we improve successful transitions into adulthood? How do we make sure that autistic people have opportunities to flourish in society as others do? The answers to these most pressing questions will not come from a siloed approach.
6. The duplication and lack of collaborative pursuits. Sometimes research results in new tools and policies. For example, I've been inspired by the first responder training in British Columbia, Québec, and Newfoundland and Labrador. Around health care access, the Hospital for Sick Children, Surrey Place Centre, Child-Bright Network, and the Health Care Access Research and Developmental Disabilities program all have some version of a health data collection tool that can keep track of information and can be used during healthcare visits or transitions between health providers. We should be striving to combine resources and complement each other's efforts. Just think about the variety of publicly funded autism programs and related policies that exist across the country. All of them have flaws and all of them are helping some people. Imagine if we would bring these efforts together, keep what is working well from each, and adapt based on what is not. Or should we continue to work in overwhelming isolation, spending unnecessary time and resources where a more efficient path could have been laid? It is perfectly fine to have different versions of something. But we also need to be better at working together, both across the country and internationally. We can innovate and improve on what others are doing, and not reinvent the wheel. I think this is where a national strategy could be helpful – bringing innovators together in a regular way to come up with the best solutions for everyone. We need to work together.
So there's my list for now. Maybe you think I was unfair or that I pulled punches, or totally missed the mark. I probably could come up with more. Like my post on the "Good", and what will come on the "Future", my hope is that this long blog post inspires conversation and debate. Reflect on what you want to see different in the future. Teach the teachers, share your knowledge with the scientists, inform your policy makers, so that we evolve to a greater good.
A thanks to Dr. Stelios Georgiades and Dr. Yona Lunsky for their helpful input on earlier drafts of this post.
---
[1] Autism Speaks provides a summary code for the state of the evidence for each app.
[2] Maybe this observation should go in the "Future" section, as I expect to see a greater use of evidence-based applications and technologies to improve the lives of autistic people, and a rigorous evidence-base to show that it works.