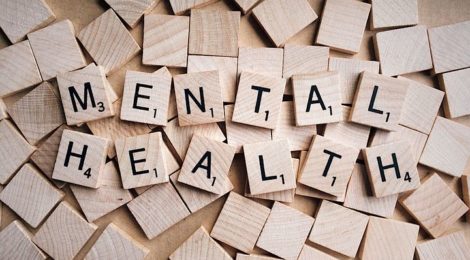 Supporting the Mental Health of Autistic Individuals during COVID-19 Times Part 4
By: Dr. Jonathan Weiss & Paula Tablon Modica
Beyond reducing stressors and increasing capabilities that we discussed in the past few blog posts, it's important that we consider how we explain what is going on, to ourselves and to others. The recommendations in the table below include principles about the different ways to share knowledge with others, acknowledge our situations and see the bigger picture.
This pandemic has been disruptive and has forced many to adapt to changes, and some people will face profound loss. Understanding and adding perspective to our experiences in these situations can make coping during uncertain times more manageable and improve well-being. This period of time has also been an invitation to slow down and reflect on our values, purpose and how we can make our world better.
Changing the meaning
Principles
Strategies
Share knowledge
Think about how to discuss COVID-19 in a safe, understandable and simple way. There are many different types communication and ways of communicating:
Acknowledge our situations

Accept the current situation without judgement.8 The current COVID-19 situation can be hard and distressing for many real and unavoidable reasons. Sometimes it can be helpful to take a pause on trying to change situations that cannot change, and instead choose to sit with it and accept it.
Acknowledge that this is a situation of real loss.9 Our daily lives and routines are not the same anymore, things are uncertain – we are not able to see our loved ones or friends, we can't do everything we had planned to do or wanted to do.
Allow ourselves to sit with uncertainty instead of getting rid of it.10 Uncertainty is not knowing what is going to happen next, and it can be difficult, upsetting and distressing. It may be uncomfortable to sit with these emotions but it can be helpful to do so.
See that it is ok to be brave and scared at the same time.9

Bigger picture meaning

You and your loved ones matter.11 Messages of mattering – "I hear you and you matter to me" – is an important source of emotional support in maintaining mental health in times of crisis or uncertainty.
Documenting the positives. Take time each day to think and communicate about good things happening (e.g., family time).12
Share the message that this crisis will not last. COVID-19 will not be here forever.

1 About Kids Health (SickKids) – Supporting your child with a neurodevelopmental disorder through the COVID-19 crisis
2 Thinking Person's Guide to Autism – TPGA's Resources for COVID-19 Times
3 Gigi's Playhouse Down Syndrome Achievement Centers – What you need to know about the Coronavirus
4 Autism Ontario – List of Resources to Help Us Through COVID-19 (Caregiver Tips: on How to talk about COVID-19)
5 Hume, K. & University of North Carolina Drank Porter Graham Child Developmental Institute Autism Team, AFIRM – Supporting Individuals with Autism through Uncertain Times
6 Books Beyond Words – Good Days and Bad Days During Lockdown
7 Autistics For Autistics (A4A) Ontario – COVID-19 Resources for Autistic People
8 Fulmer, R., Northwestern Family institute – Strategies for Coping with Isolation and Loneliness During the Coronavirus Pandemic
9 Brown & Kessler, Unlocking Us Podcast – David Kessler and Brené on Grief and Finding Meaning
10 Autistica – Coping with the uncertainty of the Coronavirus
11 Flett, York University Research & Innovation – Mattering is a vital support for people during COVID-19 pandemic
12 Council for Intellectual Disability – Look after your mental health during Coronavirus
In reviewing the ways recommendations have centred on changing our meaning of our current situation, what are 3 ways that you could adjust how you see your situation?
If you missed the other parts of our COVID-19 series, check them out here:
Part 1: Supporting the Mental Health of Autistic Individuals during COVID-19 Times
Part 2: How to Reduce Demands during COVID-19
Part 3: How to Increase Capabilities during COVID-19
---
Want to read more on COVID-19 strategies? Check out these compilations of recommendations (many of which have been linked throughout our COVID-19 series):
A4A COVID
AFIRM COVID
Autism Ontario COVID
Autistics United COVID
Autistica COVID
CASDA COVID
HCARDD COVID
Thinking Person's Guide to Autism COVID
If we are missing other resource compilations related to autism, please email Paula at tablonp@yorku.ca.